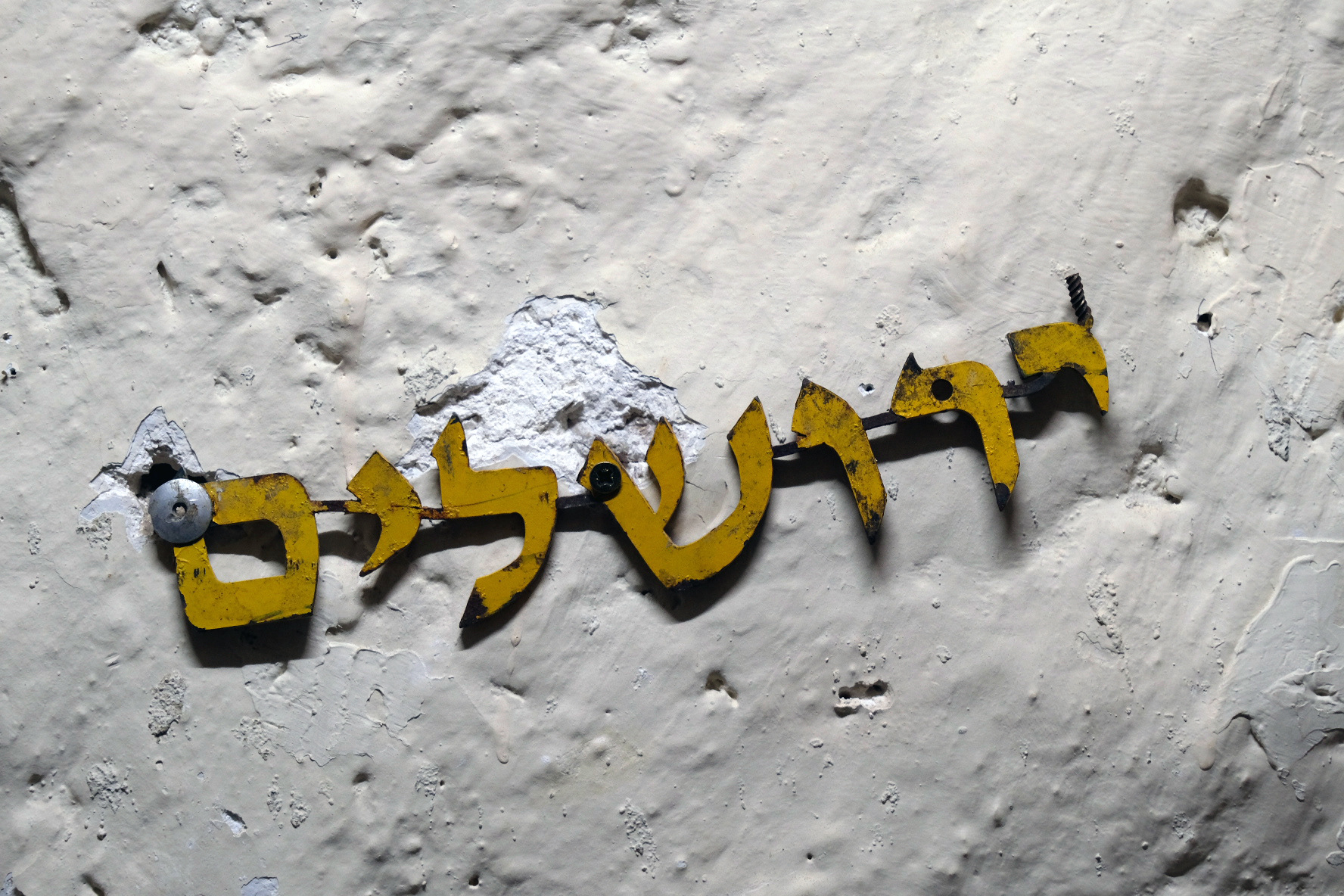 Jerusalem
(2019) | Sala-manca
Iron sign from a garbage municipal container at Mishmarot st, Musrara, Jerusalem. First exhibited at the Ministry of Culture Awards 2017-2018 at the Ashdod Museum, January - August 2020
First Shown at the Visual Art Awards, Ministry of Culture show 2017 at Ashdod Art Museum. September 2019-Abril 2020.
כתובת ממתכת מפח זבל עירוני, שברחוב משמרות, מוסררה, ירושלים, 2019 (מתכת חלודה, צבע צהוב, לא ממוסגר) .
عنوان مصنوع من معدن من سلة مهملات بلدية، شارع مشماروت، المصرارة، القدس، 2019 (معدن صدئ، لون أصفر، من غير إطار).